NZ's Premiere roofing professionals
Watertight Roofing are New Zealand's premiere roofing and architectural cladding professionals.
RANZ member, the roofing association of New Zealand. This body provides an assurance of quality on all work carried out by it's members. Roofing is a specialist trade; RANZ members ensure that only specialists work on your important projects.
High tech materials
It's our business to keep a fast past with modern roofing technologies.
Seasoned experience
The key to successful outcomes in complex and difficult projects.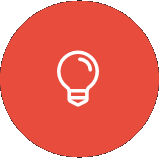 Great practical ideas
Our experience speaks for itself when it comes to being creative or edgy.
Green Roof solutions.
​
Watertight Roofing have a variety of Green Roof Solutions, and are well equipped to offer a best fit specification and install methodology.
A warm roof is structured so as the insulation is situated directly at the building's roof envelope, positioning the "cold zone" to the outside of building eliminating condensation and creating a superior value of insulation, in both cooling and heating applications. Although a relatively new concept in New Zealand building practices, for over 30 years the Warm Roof has dominated design brief throughout the world.
What we do:
Kingspan Insulated Panels

Waterproof Membrane Roofing

Commercial, Industrial, Residential Long Run Roofing

Re-roofs and New Roofs

Spouting

Metal Fascia

Metal Cladding

Sepcialist Cladding
​​
Hotels, hospitality, retail
Hospitals, Medical Centres, Schools, Event Centres
​
"..their continued professionalism and high standard of workmanship has always been; and continues to be evident." Aidan Taylor - Dimond Roofing Products